Pencilin Violin Draw Tonight
The winner of the final piece of Instrumental Art in our WANT ME? WIN ME! draw will be announced tonight at 10.15pm (approximately) on the Soul Kitchen on 103.2 Dublin City FM.
The lucky winner will take away the infamous Pencilin Violin created by Russell Healy!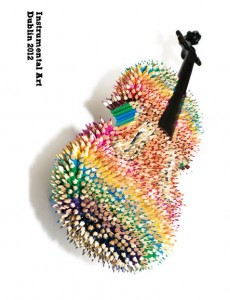 Since launching the Instrumental Art fundraising raffle late last year 3,242 tickets were sold, including sales at our annual Dublin City Soul Festival – Soul Picnic event in Merrion Square Park and raising €9,762. for the Musical Youth Foundation children's charity. The vital funds will be used to to support our current music education programmes across seven local community centres in Dublin City, providing almost 200 hours of professional guitar and singing lessons for young people living in inner-city Dublin.