Event Sponsorship Opportunities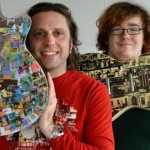 Music Changed My Life
Music Changed My Life is a special project we have created, designed to raise awareness for the value of music education, the work we are doing and to ultimately generate donations which will help us to continue and expand our services. The project will begin with an exciting, high-profile viral video campaign and will culminate in a special Benefit Concert – a unique celebration of music featuring guest appearances and
performances from some of Ireland's best known musicians.
Dublin City Soul Festival / Soul Picnic
Ireland's feel-good festival, since its launch in May 2007 the festival has attracted over 200,000 people generating in excess of €8 million for the Irish economy. Last year the Soul Festival raised €6,060 for the Musical Youth Foundation. Visit our event dedicated website.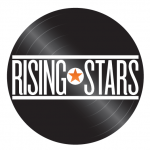 Rising Stars
Launched in 2009 Rising Stars is our global search for the best emerging artists. Tune in to Rising Stars Radio at our event dedicated website and get ready to attend the live showcase event in 2013.
Instrumental Art
Established in 2012, our Instrumental Art Exhibition attracted 10,351 visitors to our exclusive exhibition location under the dome on the top floor of Stephen's Green Shopping Centre. The exhibition featured old, unused and even broken instruments which were transformed by some of Ireland's best known artists, musicians and creatives. Click here for a little video footage taken by one of our exhibition visitors.