No Tent Required Music Festival
Venue: The Grand Social, 35 Lower Liffey Street, Dublin 1.
Date: Friday September 4th 2015
Doors: 8.30pm / Show: 9pm sharp
Tickets:  €5. (available on the night)
The Musical Youth Foundation team is delighted to announce the return of our NO TENT REQUIRED Music Festival, which will take place in The Grand Social, Lower Liffey Street on Friday September 4th from 8.30pm to 2.30am.

As the name suggests this one night only music extravaganza offers an alternative to those of us who love live music but prefer all the comforts of home after a great gig, rather than a night spent camping in a field. So for anyone not making the annual festival pilgrimage to Co. Laois on the weekend of September 4th this event is for you. Not only will you enjoy a line-up of amazing live performers for a fraction of the normal cost but you'll also get to sleep in your own bed* (*not guaranteed) at the end of the night, safe in the knowledge that your €5. is going towards a great cause – helping vulnerable children access all the benefits of learning to play a musical instrument.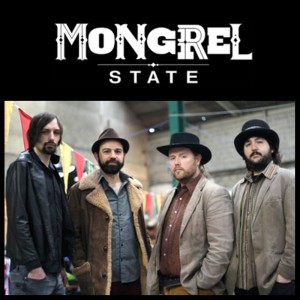 No Tent Required will feature performances from some of Ireland's best Rising Stars including: the talented Rachael McCormack and Indie-Rock Singer-Songwriter Johnny Rayge (of ITO fame), The Sacreblues Band – their sound may be qualified as French swing but the Bass lines are bluesy and the Mademoiselle's voice cheers it up s'il vous plaît. The band sings in French, English and occasionally in Kabyle (Berber dialect). The Mariannes – an urban folk band with strong Irish folk, blues and alt country roots. Their songs are known for their troubling lyrics, beautiful melodies and strong instrumentation. Mongrel State – with a sound that incorporates a wide sonic palette from Rockabilly to Rock, Latin-American grooves and Cinematic Western Scores. Aside from their unique song-writing what really sets them apart is the fire, commitment and energy that goes into their live performances. Jupe – with their explosive mix of sexy dance beats and soulful lyrics, this Dublin based 5-piece are setting the global music scene on fire with their unique sound and mesmerising live shows. Fox E & The Good Hands – a 6 piece funky rock and soul group with a Bootsy funk driven soulful sound with plenty of panache infused with twists of pop, rock, rap and blues. Keeping the vibe going in-between live performances will be renowned River of Soul DJ, Karl Tsigdinos.
Tickets for this limited edition show are just €5. and will be available on the night from The Grand Social, 35 Lower Liffey Street, Dublin 1. The show kicks off at 9pm.
All proceeds raised will go to the Musical Youth Foundation's "Guitars for Kids" music education programme which provides vulnerable children with access to free life-changing music education programmes.