Just €3. to change a life!
Don't miss your chance to win the amazing and totally unique 'Pencilin' violin in our Want Me? Win Me! Raffle.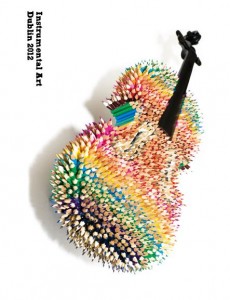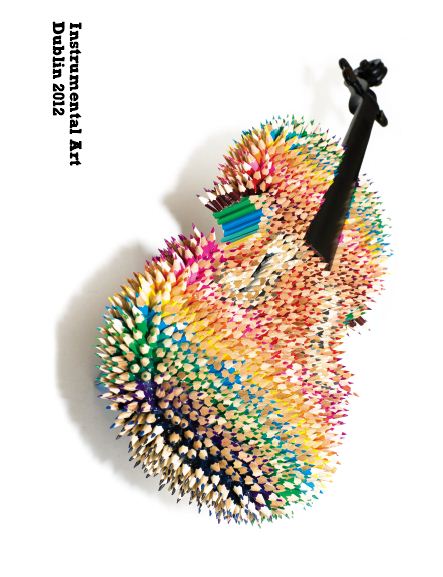 So far we've raffled more than 30 amazing Instrumental Art pieces and now we're down to the last one, voted 'favourite' by visitors to our exhibition last year and now it could be yours!
With just 280 tickets remaining (at time of writting) grab yours now before it's too late. Tickets are just €3. each and all funds raised will help the MYF to bring its life-changing music education programmes to at-risk children in Ireland.
Draw takes place on Thursday August 29th just after 10pm on The Soul Kitchen on 103.2 Dublin City FM.
Pencilin' by Russell Healy was created using over 1,473 pencils and is the only violin of its kind that we know of that is completely covered in colouring pencils. This one-off piece of art will look amazing on any wall and is a real conversation starter.
Here's a little video of Russ explaining how best to sharpen lots and lost of pencils…
Name of Artist: Russell Healy
Name of Piece: Pencilin'
Medium: Pencils on violin
Artist Bio:
Contrary to my hybrid Aussie/Irish accent, I was born in Perth, Western Australia. I studied at the Western Australian School of Art & Design, and graduated with an Advanced Diploma in Graphic Design & Multimedia majoring in Art Direction and Illustration.
After college I got itchy feet and travelled to the land of my forefathers, Dublin, Ireland. Here I worked in a full service advertising agency with a digital department for over 8 years.
I started out as a finished artist then rapidly moved up the ranks to become an Art Director working on such clients as Toyota, Bacardi Rum, Unicef, An Post (Irish Postal service) and Coolmore Stud, to name a few.
In addition, Ive been commissioned by both private and corporate clients to work on various projects – Vodafone, Dublin City Council, Coolmore Stud & An Post. Whether its for fun or work, my passion is photography and retouching.
Here's just some of the great prizes we've given away, click on the images to find out more about each piece.