Instrumental Art Winners
Congratulations to all our Instrumental Art Winners! Some of our happy winners pictured with their winning Instrumental Art creations at the annual Dublin City Soul Festival – City Soul Picnic 2014 in Merrion Square Park.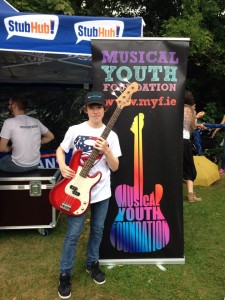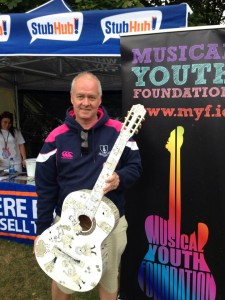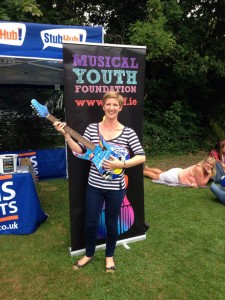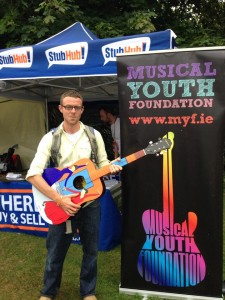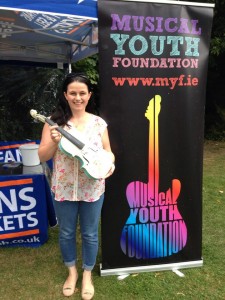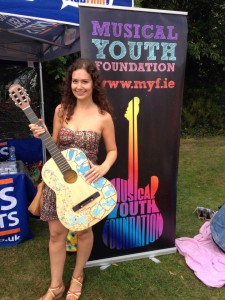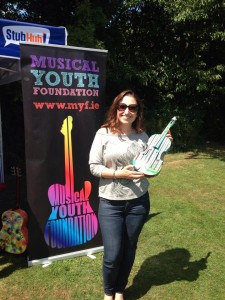 The Instrumental Art project was created by the Musical Youth Foundation following a call for instrument donations from the general public. Following the call the MYF found they had received quite a few old broke instruments that were beyond musical use. Rather than throwing them all out or using them for fire wood charity boss Chris Maher decided to start sanding the broken guitars and violins and then inviting some of Ireland's best artists, designers and musicians to use them as the canvas for creating something new and beautiful that could be used to raise awareness and ultimately donations for the charity.
Following months of sanding and instrument deliveries the finished pieces slowly started to arrive back to the charity office on Hatch Street. "It was so exciting to see all the wonderful creations coming back. Every time there was a knock at the door another artist was returning their finished creation. It go so we were jumping up and down with excitement. We knew we were on to something special and couldn't wait to share all the masterpieces with the public."
The Instrumental Art Exhibition which ran for 6 weeks during Dublin City Soul Festival 2012 attracted more than 10,000 visitors to the exhibition space under the dome in the Stephens Green Shopping Centre.