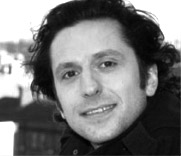 Chris is the founder and CEO of both the Dublin City Soul Festival and Musical Youth Foundation projects. He is a professional radio broadcaster and has been involved in radio since 1999, presenting popular specialist soul music shows on stations including Today FM, 4FM, Heartbeat FM and Christmas FM where he was also the Station Manager for 3 years and remains involved now as a presenter. Chris currently presents the 'Soul Kitchen' on 103.2 Dublin City FM every Thursday from 10pm – 11pm.
During a trip to the launch of the Stax Museum of American Soul Music in 2003 he was adopted as an honorary Tennessean and Ambassador of Soul Music by the State of Tennessee.
At the end of 2006 he left his position as sales manager for Dublin's Q102 to pursue his dream of creating a world renowned music festival for Ireland, capable of attracting cultural tourists from around the globe as well as being a positive, feel-great celebration for local people to enjoy. In May 2007 the first annual Dublin City Soul Festival took place, attracting over 12,000 people and picking up a prestigious Irish Times Living Dublin Award for Culture and Tourism. Since then the festival has grown from strength to strength as a unique feel-great celebration, attracting thousands of valuable cultural tourists to Ireland and generating in excess of €1 million annualy for the Irish econcomy.
The Soul Festival will celebrate its 9th anniversary from the 23rd – 24th of May 2015.
To get more insight into how and why the Musical Youth Foundation was established read a Q&A with Chris here.
Back to Team