Charity News Update…
The hard work continues unabated as the Musical Youth Foundation strives to survive the turbulent economic conditions persisting in Ireland at the moment. While there are reports of green shoots in some sectors the fact remains that for many charitable organisations times are extremely tough.
It stands to reason that if corporate Ireland is struggling to win contracts, make sales and ultimately generate profits then donations to causes no matter how worthy will suffer. For the larger multi-million euro organisations the 40%+ drop in donations is easier to bear but for small emerging charities with little or no cash flow like the Musical Youth Foundation the challenge of survival is harder than ever.
Despite the challenges we remain 100% committed to our mission of providing every child in Ireland with access to music education. We've seen the impact our programmes are having on young at-risk children from inner city Dublin and quite simply the service we provide is too important to be allowed to fail. We will succeed, we will find a way to attract more financial support and yoU can help; tell your friends, the company you work for and anyone else who will listen – the Musical Youth Foundation is making a real difference, get behind us and give us the push we need and be a part of our vision for a better Ireland!
For our part we will continue to work, albeit without some of the most basic resources, to attract donations from any and all available sources. Our belief is that online donations can account for a higher percentage of charitable donations than is the norm across the industry at present (some sources suggest 6.4% as the average). We're working in the background to improve our website and the available options for making donations.
We've also implemented a fun reward scheme as a thank you to anyone making a donation of €5. or more. The current prize up for grabs is an upcycled Marshall Guitar Cabinet Coffee Table which was lovingly restored by our Founder & CEO. Originally a dummy cabinet used for show in a Dublin music store, it was donated following a warehouse clear-out. When the Musical Youth Foundation received it it was in bad shape so we stripped it down, sanded it, applied multiple coats of mahogany wood stain followed by a few coats of varnish before topping it off with a toughened glass top. Given we were restoring it on a tight budget we're delighted with the finish.  Donate by clicking the link below and get your name in the draw which takes place on January 8th on the Soul Kitchen on 103.2 Dublin City FM and online via www.dublincityfm.ie just after 10pm (GMT).
We're also hoping to get our own online store open again very soon, we've had some technical issues with the original plugin and so we are seeking professional advice and assistance. In the meantime we're testing the waters with an Etsy.com store which you can visit via the link below. We've plenty more Instrumental Art creations to add so keep an eye on the site over the coming weeks as some of Ireland's best artists and designers donate their musical creations to help our cause just in time for Christmas.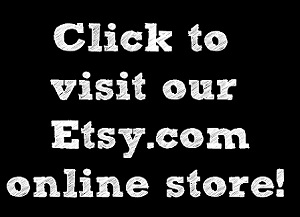 In other news, since our last report…
We were fortunate to be selected for a Dublin Bus Community Spirit Award which means a €2,000. donation for the MYF. This will help to cover the cost of our music education classes up to the end of December.
We've teamed up with the good folks at Yahoo – they're going to run an advertising campaign on our behalf targeting Irish Americans in Boston. We're excited to see how this develops and will keep you all informed of course.
And finally, for now at least, we are delighted to reveal that we will shortly be opening our first Music Education Partnership outside Dublin. The students at the National University of Ireland Galway are going to do two days of busking to help raise funds for our cause. Fingers crossed they get fine weather and not the crazy rain we've been having lately. The funds collected will be used to establish a music programme for the children of Presentation Primary School in Galway City. Next week we'll be asking the people of Galway to search out their old, unused and even broken musical instruments to donate to the school.
So all in all exciting but extremely challenging times ahead but we remain committed and optimistic about the future!
Don't forget you can help us to make a real and life-changing difference to the lives of at-risk children in Ireland by making a donation, better yet sign up to making a regular donation (we'll have that option available on our website soon). Every little helps and the more you give the more we can help!
Questions and queries are always welcome, you can email me at info@musicalyouthfoundation.org.
Peace,
Chris Maher
Founder & CEO