28th Vibe Success
An impressive €2,107.07 was raised at the 28th Vibe For Philo which took place in Vicar Street on Saturday January 4th and was followed by a Young Rockers Matinee in the Grand Social on Sunday the 5th of January.
The Musical Youth Foundation was honoured to be chosen as the official charity partner of the 28th Vibe For Philo which celebrates the life and music of music legend Phil Lynott.
A number of Ireland's best creative artists got involved and created some Philo inspired Instrumental Art pieces using old, broken and unused guitars and even an old drum cymbol. These wonderful creations were then raffled over the Vibe For Philo Weekend raising a total of €2,107.07 which will make a big difference to the Musical Youth Foundation which is in urgent need of donations to ensure the sustainability of its music education programmes for at-risk young people in Ireland.
Here's a selection of the stunning Instrumental Art pieces created for the MYF:
This old drum cymbol was transformed into a Vibe For Philo shield by artist Kevin Bohan.
This old broken electric guitar was given a new purpose in life by artist FINK.


Creator of the original Philo Instrumental Art piece at the 2012 Instrumental Art Exhibition artist Aga Szot was back on board to support the MYF and created this stunning piece featuring Philo on the front and Thin Lizzy on the back.
Artist Fergal Coghlan created this amazing Philo image on the rear of an old but still working guitar so when it's not in use it can be used as a piece of art.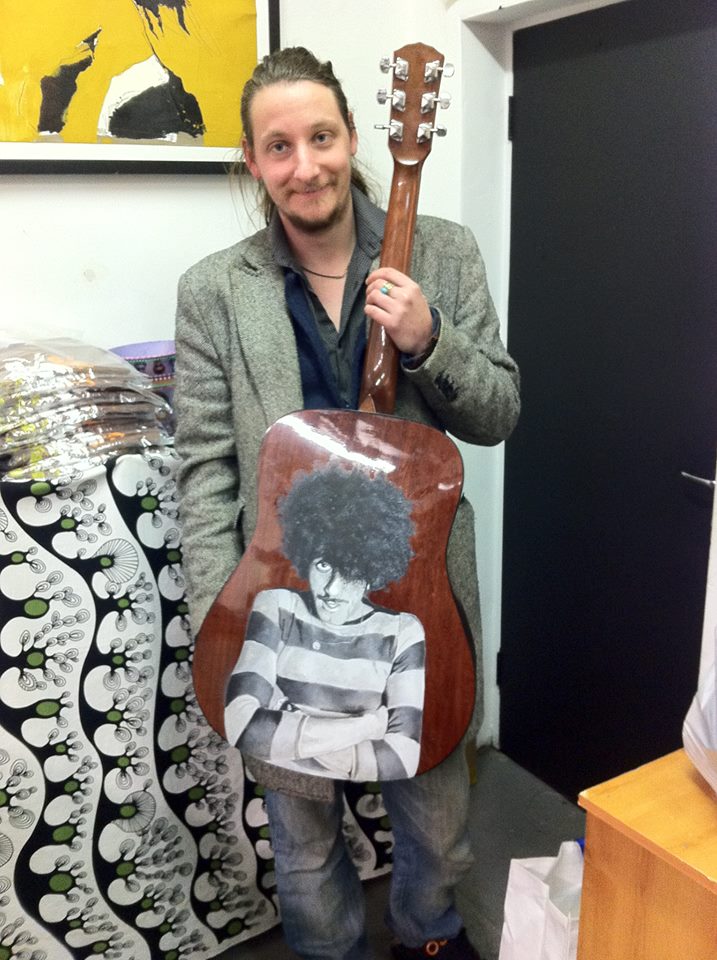 Artist Phil Boulton transformed an old broken guitar into a fully functional Guitar Lamp.

While these two guitars were given a funky Philo facelift by the artist known only as THUMB. So called because his (or her) creations are all signed with nothing more than the artists thumb print.