No Tent Required a great success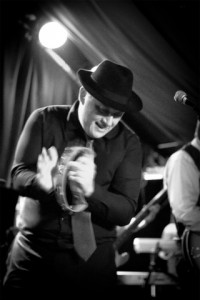 A big THANK YOU to everyone who attended our inaugural "No Tent Required" Funk & Soul Weekender at The Grand Social on the 2nd & 3rd of September.
The weekend kicked off with fantastic live performances from Rising Stars 2011 Wyvern Lingo followed by a fun-filled set from popular 8 piece funk, soul, rhythm & blues outfit Proudfoot whose lead singer Ger Proudfoot never fails to disappoint with his positive and energetic stage presence.
The live bands were followed by DJ sets from Soul Kitchen DJ Chris Maher and Proudfoot lead singer Ger Proudfoot who together spun a selection of soul, funk & disco classics to the delight of the crowd.
On Saturday it was the eagerly anticipated return to Dublin of Mirenda Rosenberg (USA)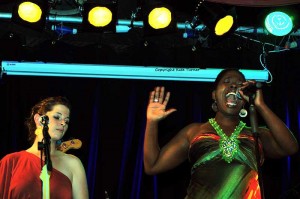 & The Rare Groove Funk Orchestra who were charged with providing the nights entertainment for the capacity crowd and as usual they did not disappoint. The energy was palpable as The Rare Groove Funk Orchestra were joined on stage by the amazing Mirenda Rosenberg who's renowned live performance brought the house down and left the crowd chanting "we want more" at the end of the night, and as usual Mirenda did not disappoint announcing after a 30 minute encore that she would return to the venue on November 26th for another show in support of the Musical Youth Foundation! Tickets are expected to go on sales in the coming weeks and will be available from www.entertainment.ie/myf.