C&C Group – making the difference this Christmas!
Christmas came early today for children's charity, the Musical Youth Foundation, which was presented with a cheque for over €11,000 by Michael Merrins of C&C Group plc. The Musical Youth Foundation, which was established in 2009, is working to provide every child on the island of Ireland with access to a musical education. The generous donation will be used by the charity to establish a Music Education Partnership with the Adventure Sports Project on Rutland Street in Dublin. Local children will be given access to music lessons as part of the charity's Guitars for Kids and Community Choir programmes.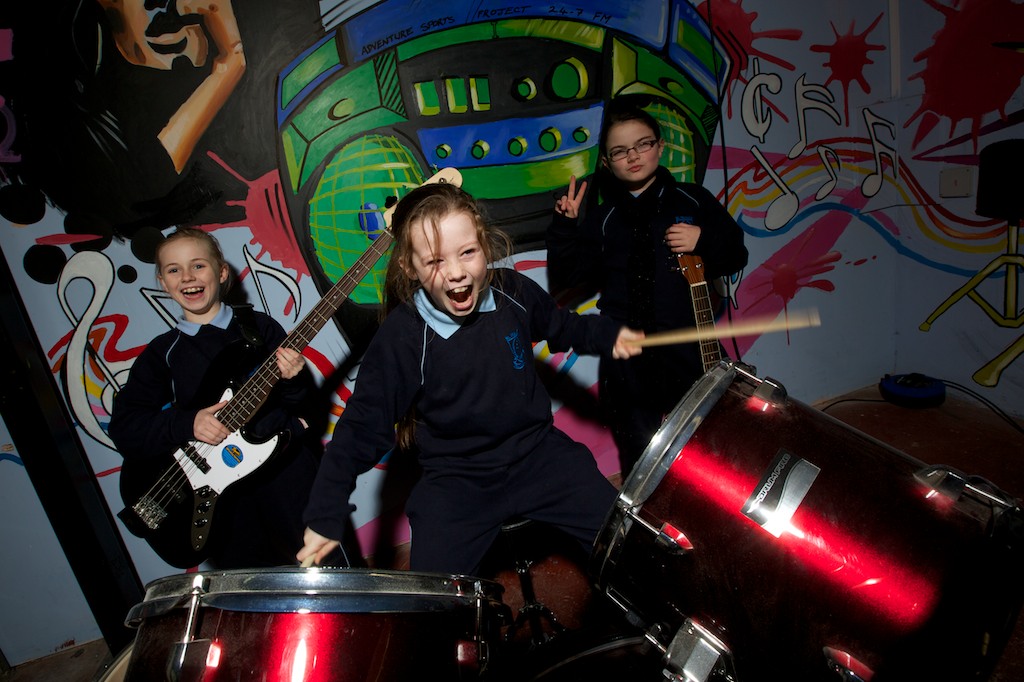 Michael Merrins of C&C said, "Having visited the Musical Youth Foundation and witnessed first hand the brilliant work of the organisers and volunteers, it's an honour to be able to help and contribute in some small way. C&C hopes that our donation will assist many more children in gaining a musical education. This is a wonderful charity that brings joy and new skills to hundreds of young people and we wish them well with the Guitars for Kids programme."
Musical Youth Foundation Founder & CEO Chris Maher said: "This is a fantastic early Christmas present for the Musical Youth Foundation. The money will allow us to offer more young people in Dublin 1 access to a musical education and its many acknowledged benefits."
The benefits of music education stretch way beyond the lessons, helping to build a child's confidence, improve concentration and teach them the value of patience and perseverance. Aside from being a very satisfying hobby, music education is known to help improve a child's performance in the classroom outside of music education itself.
The Musical Youth Foundation was established almost four years ago by Dublin City Soul Festival. It operates a series of 'guitars for kids' programmes across Dublin, providing children with instruments, weekly lessons, practice sessions and specialist music workshops in singing, song-writing and live performance.