The Musical Youth Foundation charity was established in 2009 as part of the Dublin City Soul Festival project and is the brainchild of festival founder and CEO Chris Maher. At the heart of the project is a deep desire to have a long-term positive impact on the local and wider community by providing children on the Island of Ireland with access to a musical education and all the associated life-changing benefits.
Chris came up with the idea for the Musical Youth Foundation on a trip to Memphis in 2003 to the inauguration of the Stax Museum where he was officially recognised as an Ambassador of Soul Music and an Honorary Tennessean. He was inspired by the Stax Music Academy, a charity organisation that provides mentoring and music lessons to Memphis youths.
The Dublin City Soul Festival is a key driver of the Musical Youth Foundation, helping to raise awareness and funding for the MYF to do its work.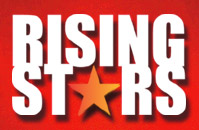 The Musical Youth Foundation is also connected to Rising Stars – the global search for the best emerging artists:  we see these as interlinked and the ultimate goal is not only to fundraise through these initiatives but to eventually provide a platform for all participating children to showcase their skills.
Another important aspect is the involvement of industry experts and high profile musicians who can be champions of music education in Ireland and donate some of their time and skills to budding musicians.
[The Musical Youth Foundation is governed by its Constitution and was granted charitable status by Revenue on the 23rd of March 2009.]
Our Vision
Quite simply we want to provide every child on the Island of Ireland with access to a musical education and all the many and varied benefits that music can bring to a child's life.
The wonderful thing about community projects like this is that the kids who have gone before will often come back and mentor the younger ones coming through. It becomes sustainable and engenders a huge sense of personal achievement.
One of our long term goals is the establishment of a music academy for all children around Ireland – a place where they can go to discover and explore all musical instruments, practise music, collaborate to create their own bands and receive mentoring from industry experts and high profile artists in a safe and secure environment.